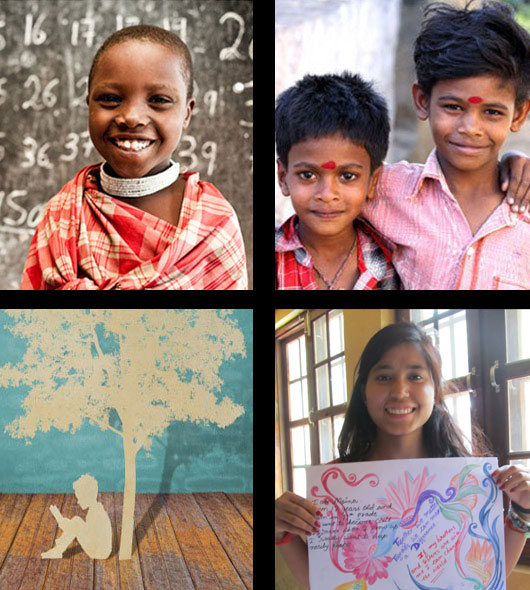 What We Fund
Humanitarian Assistance
The Foundation provides humanitarian support such at schools, orphanages and children's hospitals.
Educational Support within the Arts and Music
Size Foundation supports various ways of engaging children and young adults in their advancement within the arts and music. It is the foundation's belief there is a deep connection between the creative arts and social change. As one is encouraged, the other one develops.
Scholarships
Every child and young adult has the right to an education. Therefore the Foundation offers need-based scholarships for high school, vocational and higher studies.
Grants
The Foundation offers grants to individuals who promote social change by using the arts and/or music to make a social difference and strengthen the rights of the children and young adult within their communities.
Bite-SIZE Projects
Size Foundation supports smaller projects conducted by NGOs that encourage the rights of all children and young adults.
You are welcome to contact the Foundation about its funding. However please limit your message to 100 words or less and keep in mind that unsolicited funding inquiries are ONLY made through our online inquiry process. Please do not send letters or proposals by mail unless you have been requested to do so. If the Foundation finds your inquiry interesting, you will be contacted for more information.