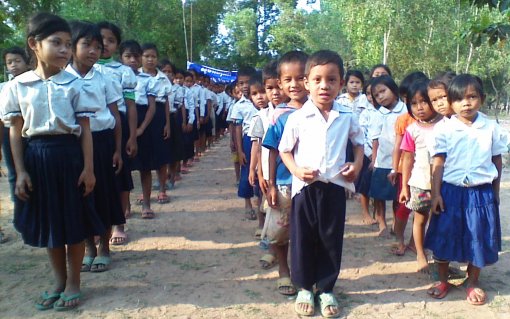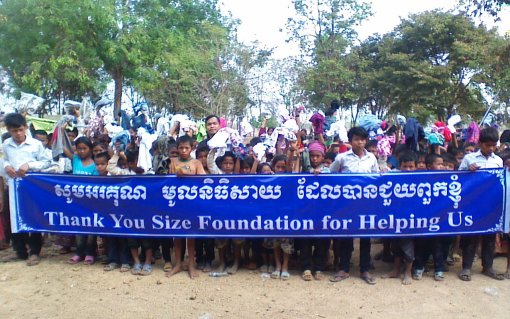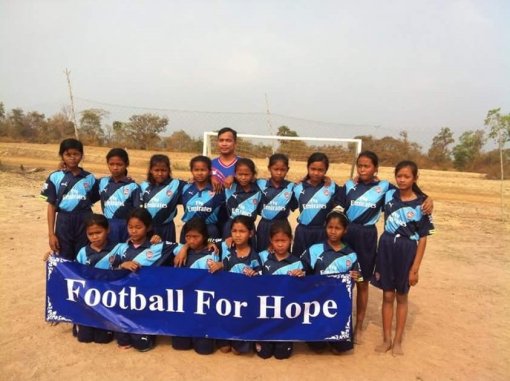 Project Progress Updates
Posted: February 19, 2015
We are pleased to report on updates from the Foundation's project in Cambodia. Our trusted local contact Rathnak Chea has announced another 3 programs, empowering those in need:
1. Pig Bank Farm: Instead of an end of year salary bonus to be awarded to all the 44 teachers at the four schools, it was commonly decided among the teachers that the said monies would be invested in a sustainable Pig Bank Farm. Each teacher is able to decide when to sell their respective pig or allow them to breed in order for the batch to grow in size.  
2. Football Programs (SWS Cup and Kelly Cup): As proper and flattened football pitches (with goal posts) have recently been created, two Cups are now in full swing! This year there are 4 girl and 4 boy teams. The children have been equipped with uniforms and football gear for the year around training and the Cup events. (balls, shin guards, boots and socks, first aid kits, water) During the football season they practice almost every day after school and in April the Tournaments begin.
3. Teacher Training Program: Thomson Reuters donated a specified amount for the benefit of teachers. With that initiative, it was decided to start a new dedicated scheme. In vicinity of Mr. Chea's own house in Siem Reap, rooms are being built to facilitate stay overs by chosen teachers who will come for training programs in the city. The further educated teachers will subsequently share the knowledge they acquire with other, often younger teachers at the four schools; the program will as such upgrade the quality of the overall teaching taking place. Once again we express our gratitude for all the financial support given by the employees at Thomson Reuters.
Last but not least we can report that at the end of 2014, a container full of donated clothes, shoes and toys was shipped over to Cambodia! All of which can now be enjoyed by the children (and their parents!) at the four schools in the Siem Reap province.
THANK YOU !
TOGETHER WE MATTER - TOGETHER WE CAN MAKE A DIFFERENCE